Do you trip over the hose every time you go out to your garden or terrace? So you don't have the right place to put it. With a tire and some acrylic paint, you can make a hose guard as cool as this one. It looks like a lifebuoy! Let's go to the instructions 😉
WHAT DO YOU NEED?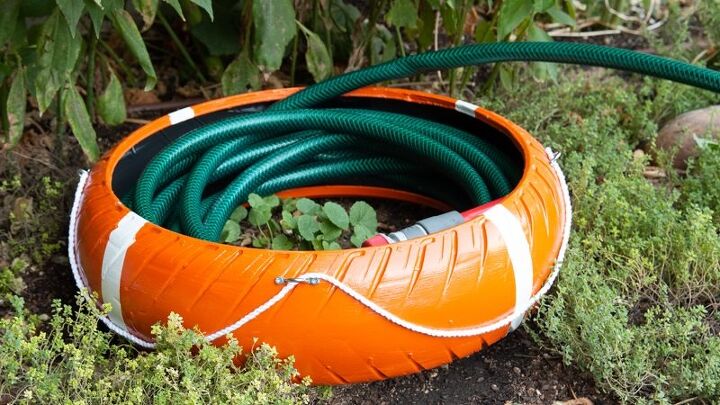 Tools
Screwdriver
Brush
Masking tape
Cutter
Pallet
Marker pen
Keyhole saw
Materials
Rope
Metal stirrups
Universal primer
Tire
Acrylic paint
Screws
Thoroughly clean the tire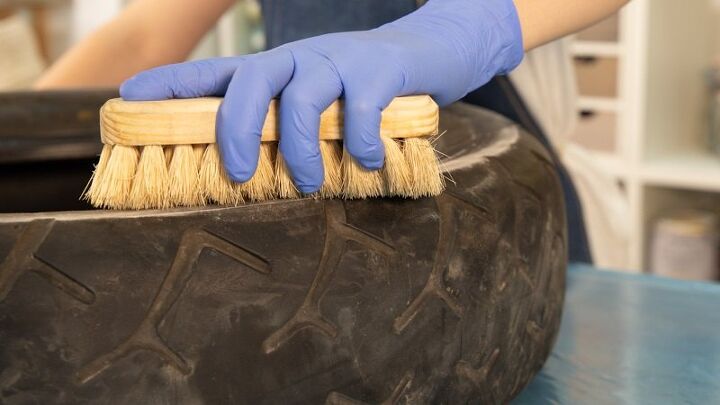 Before starting to transform your tire, it is essential that you clean its surface thoroughly to remove any remaining dirt it may have.
Start by scrubbing vigorously with a stiff bristle brush and then go over with a scouring pad, soap and water. Don't forget to clean the inside of the grooves! If there is any remaining oil, use a specific product to eliminate it.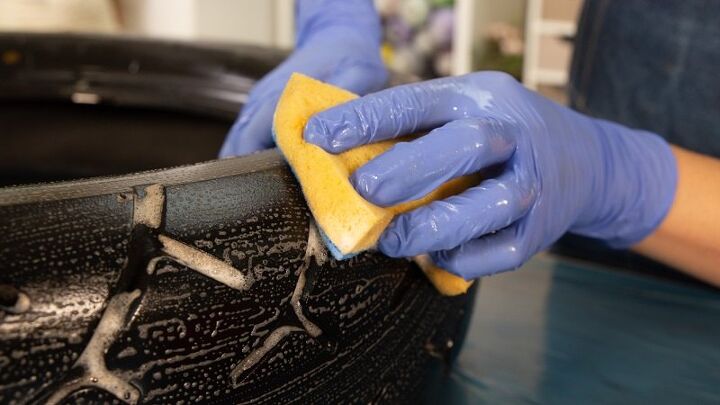 Cut off the top of the wheel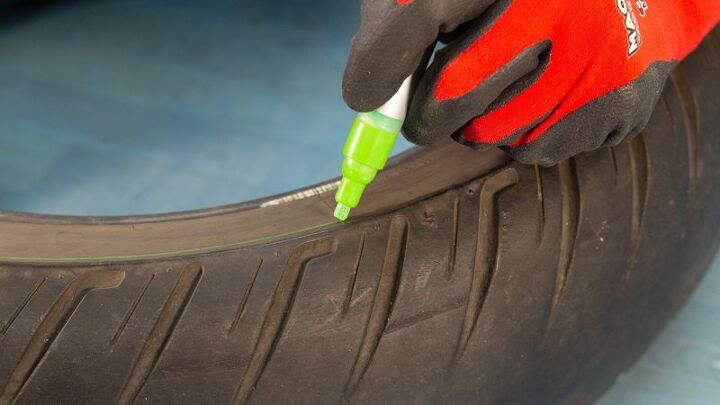 Cut the rubber on one side of the tire to widen the interior gap, so that inserting and removing the hose is easier. Before doing so, put on protective glasses and gloves to work safely.
With the help of a brightly colored marker, mark a cut line that runs along the edge of the tread and make a first incision in the rubber with a utility knife. Then, pass the blade of your jigsaw through the hole and cut along the line – use a metal blade and a high pendulum speed. When you're done, scrub the tire again with the brush to clean the rubber residue.
Decorate the tire as a lifebuoy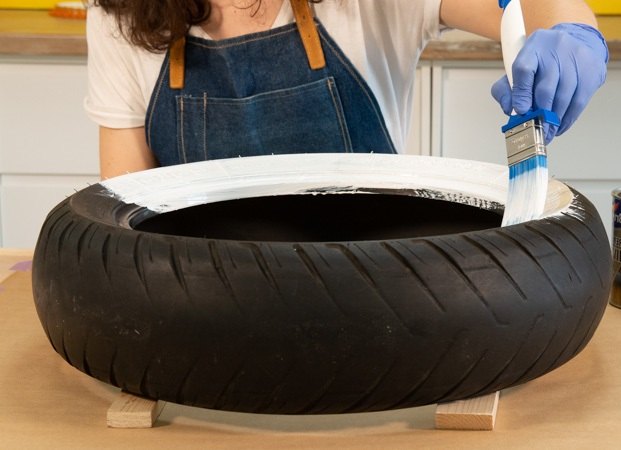 Before you start painting, protect your work area with some protective paper, which you can fix with masking tape. Also place a pair of parallel wooden slats, on which you can rest the tire to paint it more comfortably.
We recommend that you apply a coat of universal primer before starting to paint. In this way, the result will be more uniform and long-lasting. Do it with the help of a spoon and let it dry.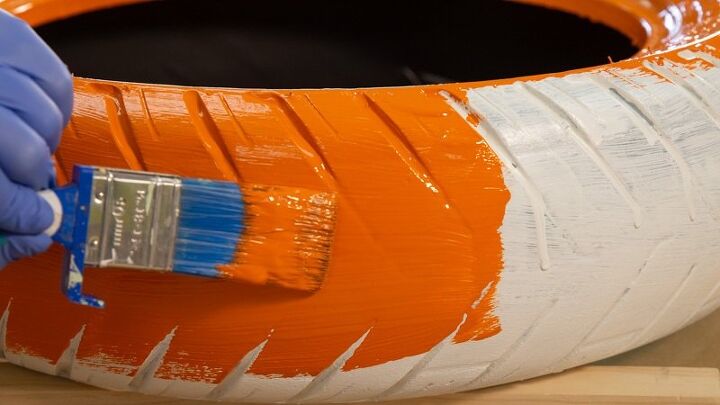 Time to decorate! To make your hose guard look like a lifebuoy, use an orange color for the background and white paint to create vertical stripes.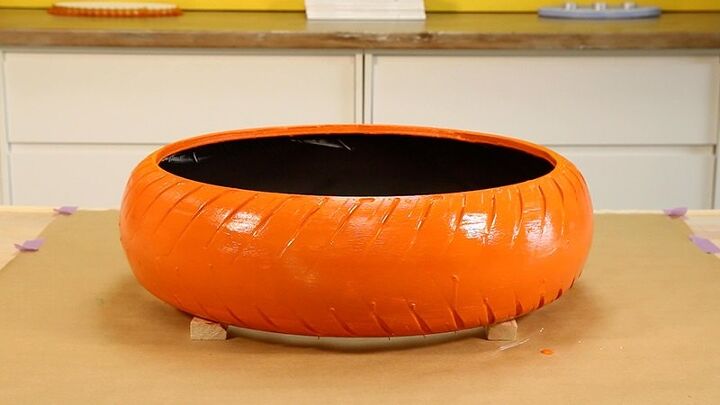 When the primer is dry, apply a coat of orange paint to the entire surface of the tire and let it dry again.
In this case, it is an acrylic paint, but you can use other products.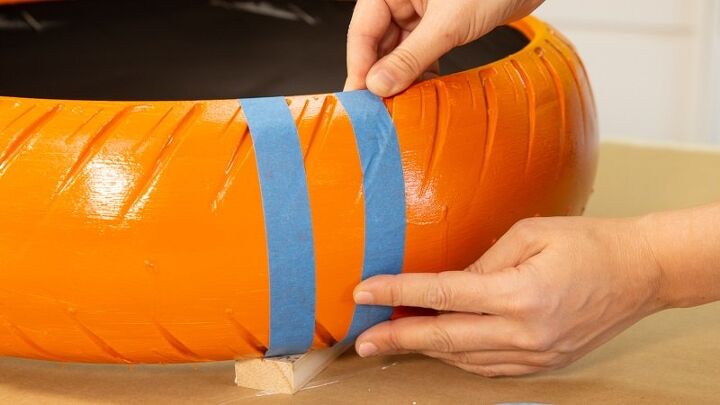 To make the typical white lines of lifebuoys, mark four equidistant vertical stripes with masking tape and paint them with a little white paint. When you have it, let it dry one more time.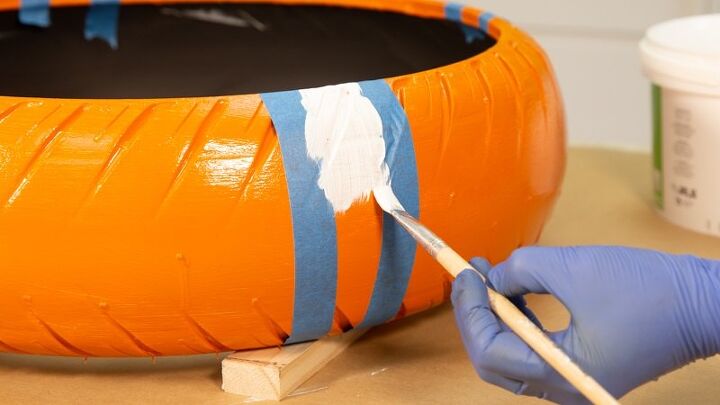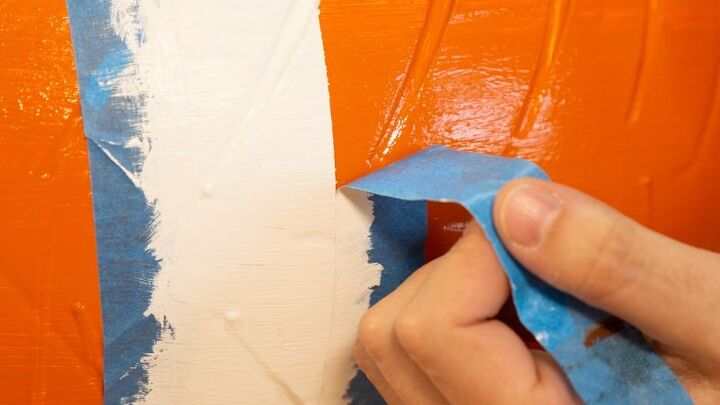 Attach the stirrups and rope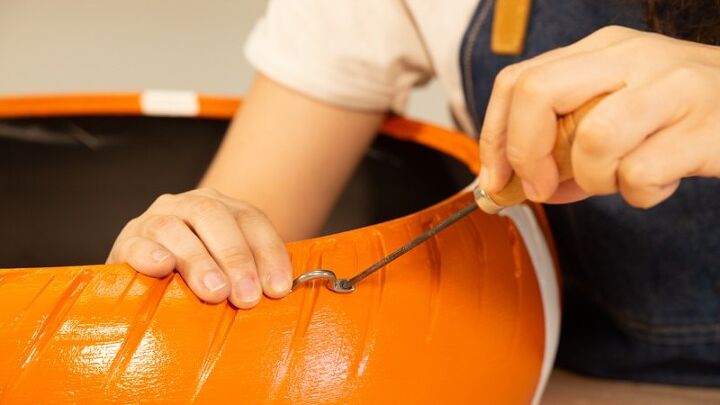 Almost done! To finish shaping your hose guard, fix four metal stirrups through which a rope can pass. Arrange them evenly, centered between the white stripes, a few inches from the top edge. First open a small hole with the help of an awl and fix them with screws with the help of an electric screwdriver.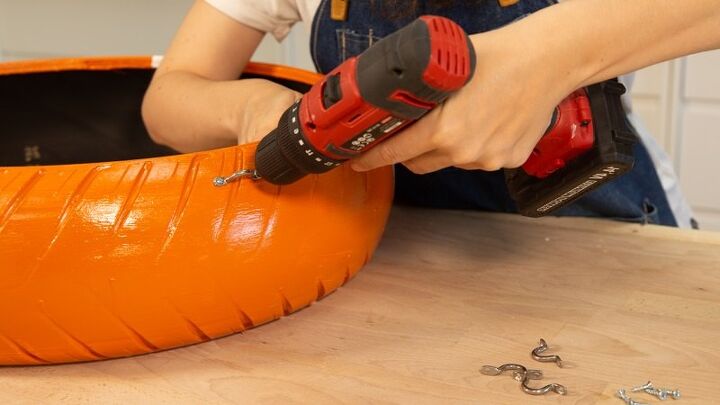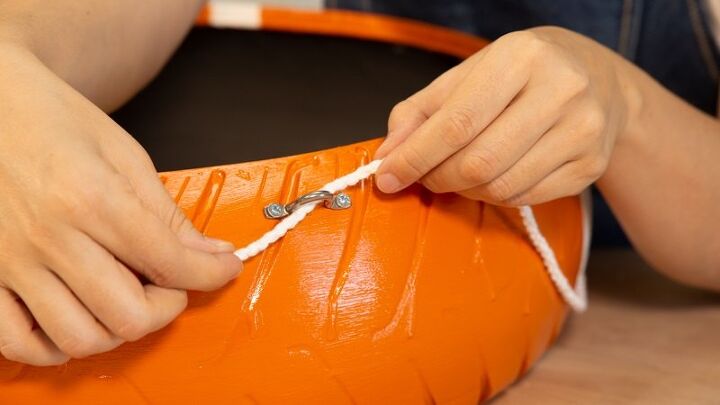 Once they are in place, cut a long piece of white rope and go around the tire, passing it through the inside of the stirrups. It should be loose, making a wide curve between stirrup to stirrup.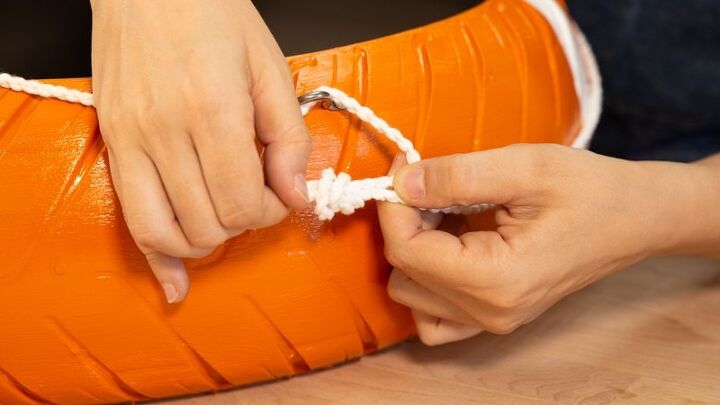 To fix it, tie a knot in one of the stirrups.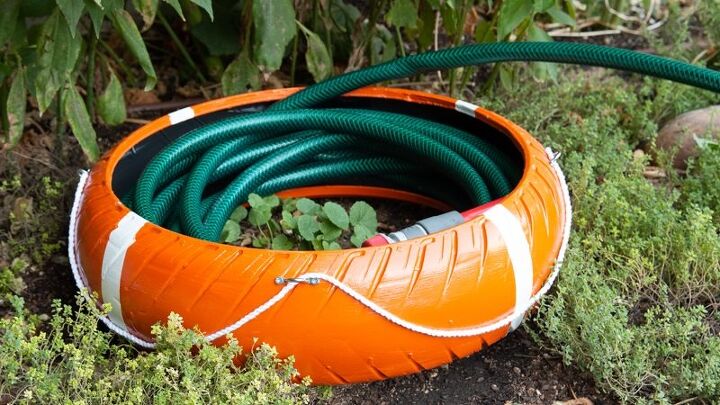 Ready! What do you think of the result? Would you put it in your garden?