Idea to decorate the outside of the house! See how to make a wooden table for the garden or terrace and create one to measure for your space. It is laborious, but the result is worth it.
WHAT DO YOU NEED?
Tools
Brush
Bucket
Flexometer
Pencil
Mini roller
Keyhole saw
Drill
Materials
Oil for outdoor furniture
White glue
Metal brackets
Square wooden slats
Wooden board
Wood screws
1. Cut the wood for your homemade table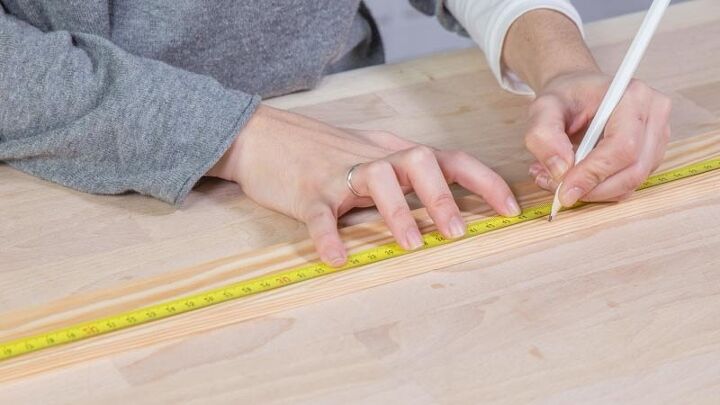 The structure of this wooden garden table is not very complex. It is made up of a board -we have used DM- for the main part, four legs made from a square slat (x4., Four rectangular slats that cover the edges (x4. And several narrow rectangular slats that embellish the upper part of the board (x18, in our case).
To begin, measure and mark, with the help of a tape measure and a pencil, the different pieces of the table on the wood and cut with the help of a jigsaw. When you're done, sand all the pieces.
These are the measurements of the pieces that we have used to make a low table, to serve as an auxiliary. When deciding your measurements, especially those of the edge slats, take into account the thickness of the wood so they fit. In our case, the wood of those slats was 2 cm thick.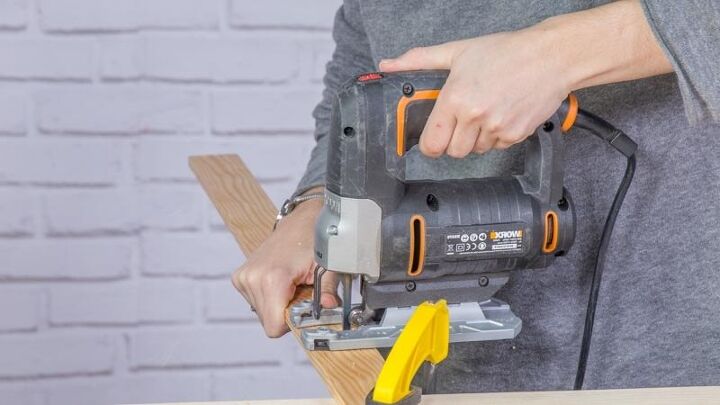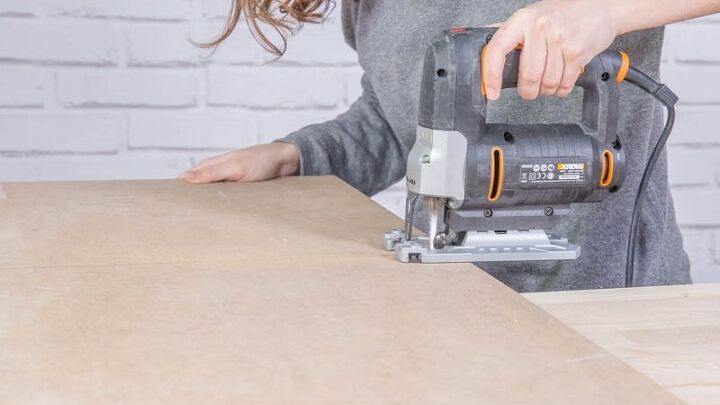 2. Paint the pieces of your outside table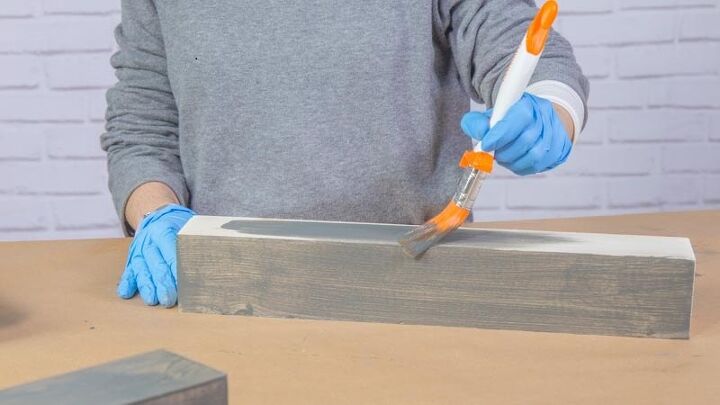 When you've cut and sanded all the pieces, it's time to decorate them and prepare them for the outdoors. To do this, we have used a teak oil with opaque tones, which, in addition to decorating, preserves the wood from water and sunlight. If you apply this product, give it two coats: paint the first, let it dry, and sand with a fine-grained block before giving the second.
To decorate the slatted deck, we have interspersed different shades of the same teak oil.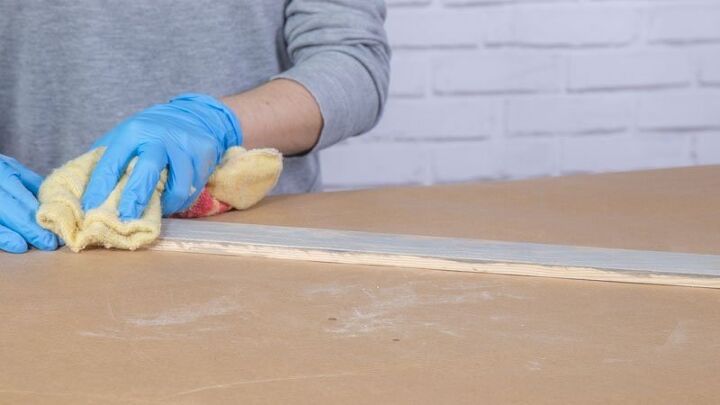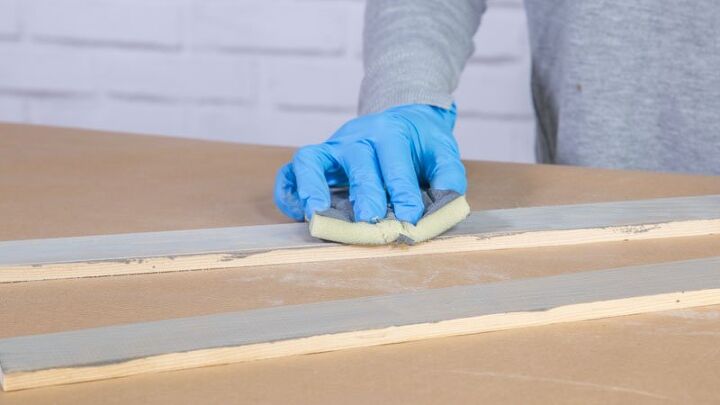 3. Glue the slats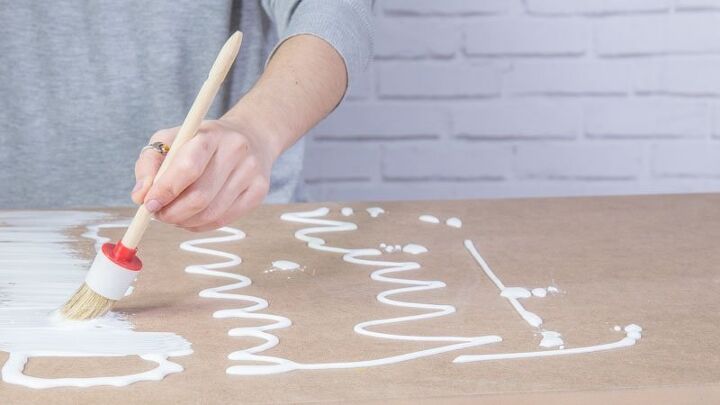 Is everything dry? Then you can create the table cover. To do this, distribute white glue over the entire upper surface of the board and gradually stick the colored strips that you have prepared until the entire space is covered. Let it dry.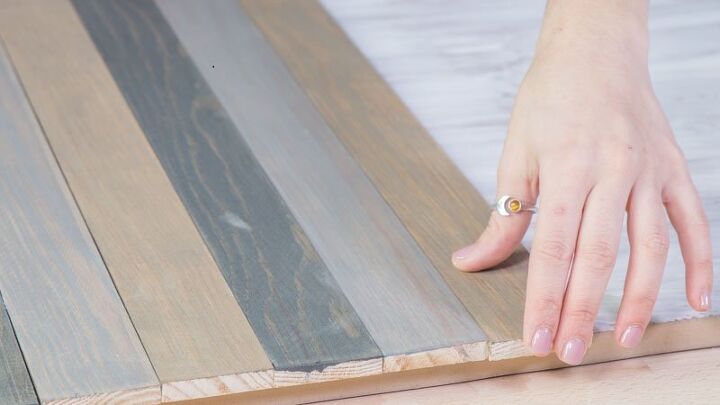 4. Assemble the wooden garden table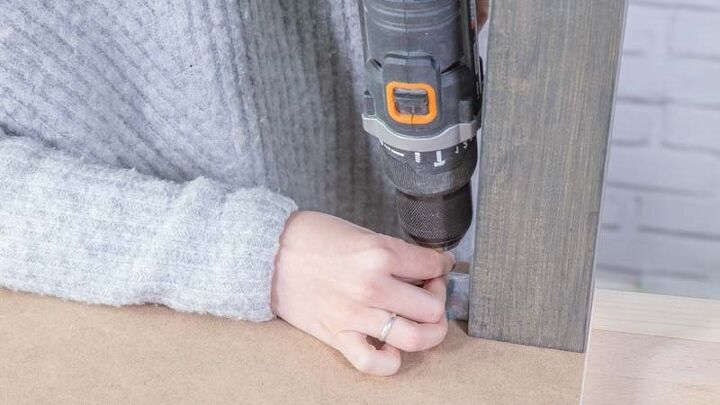 With the slats glued to the cover, you will only have to screw the rest of the pieces. To do this, use a drill and specific wood screws. Start by fixing the four legs to the bottom of the board with the help of a pair of metal brackets. Then screw the four edge strips and… table ready!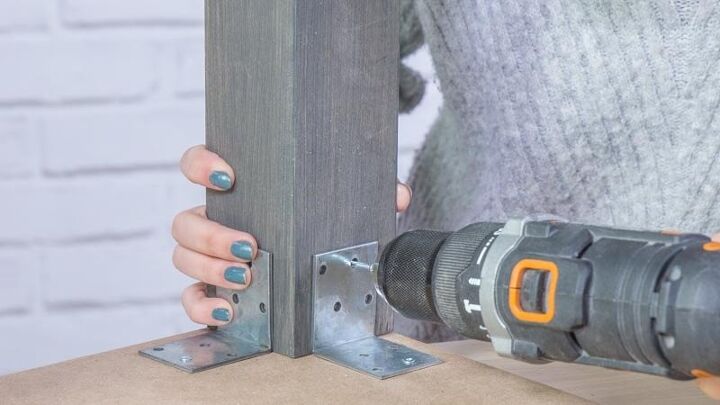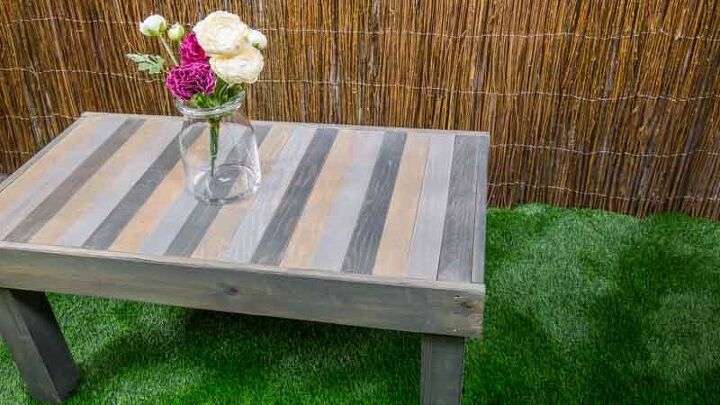 Do you like how this low table has turned out? Most special garden in a couple of working hours 😉 Tell us what you think in the comments!